Help

Don't use your University username and password for non-Lancaster University apps
iLancaster is your official Lancaster University app. Although another app - AppGrad - enables access to some Lancaster services, it is not supported or recommended by the University.
In particular, don't use your University username and password for AppGrad or any third party application or website, as this may put the security of your University Account at risk.

Changing your iLancaster profile
If you're a new student at Lancaster but you've previously been using iLancaster as a 'Guest user', you can change your profile to 'Student/Staff user' so that you get the full features of iLancaster.
To change your profile:
In iLancaster, select 'Settings'.
Select 'Change Profile'.
Select 'Student/Staff user'.
Read and accept the terms of use.
Log in using your University Account username and password.
If this doesn't work:
In iLancaster, select 'Settings'.
Scroll down the screen, then select 'Logout'.
Tap 'Yes'. You are logged out.
Select 'Student/Staff user'.
Read and accept the terms of use.
Log in using your University Account username and password.
And if this doesn't work:
Uninstall then reinstall iLancaster, selecting the 'Student/Staff user' profile as described above.
Please ensure you are connected to Wi-Fi as this will download campus maps and other information.

Missing icons
If you think that some of your iLancaster icons are missing:
Check that they are not simply on a different home screen to the one you're viewing.
You can swipe across your home screen to move to another one.
Either:

Close iLancaster, making sure that it is not running in the background, then open it again.
or
Log out of iLancaster, then log in again.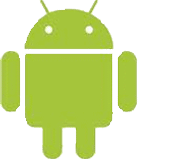 Pull down to refresh - iOS & Android
A 'pull down to refresh' function for iOS and Android ensures that you're viewing up-to-date information.
Pull down from the top of the screen in 'Timetable', 'Bus Timetable' and other features to refresh the data.
iOS and Android users – make sure you've got the latest version of iLancaster from the App Store or Google Play to get 'pull to refresh'.
BlackBerry users – you'll see up-to-date information each time you open features such as 'Timetable', providing a data connection is available.

'Locations' on Android phones
When using the Locations feature on an Android phone, you should use your menu option to turn on the campus map overlay and to search for locations.

'Bus Timetable' on Android phones
If your nearest bus stop doesn't immediately show, use 'search' from your menu option to locate your stop.

Problems with iLancaster?
If you're having any problems accessing or using iLancaster you can contact us:
Email - via the 'Contact us' link at the top of your screen.
Phone - via the ISS Service Desk on 01524 510987.